Who we serve?
At ALTAX, service and activity is tailored based on needs and requests.
Our services would always fit you as you grow as organization or individual.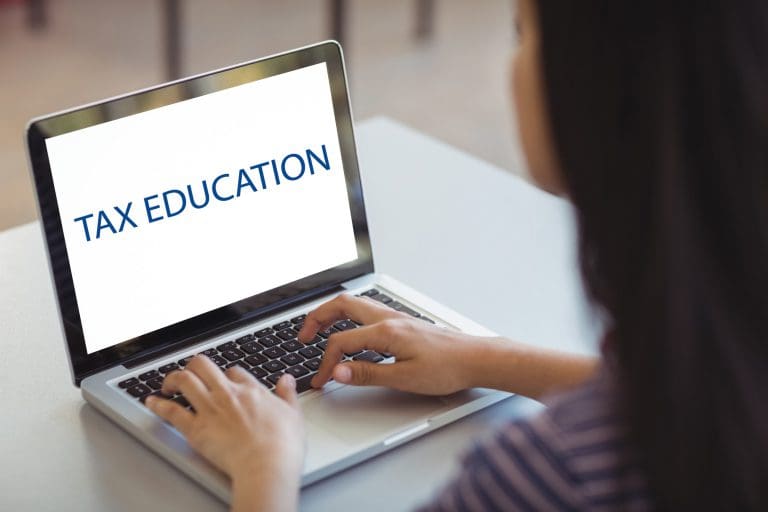 How can we help the non-profit organization?
ALTAX practice presents innovative solutions for nonprofits, helping position their organizations to get the right funding in a fiercely competitive environment.
Non-profit organizations include everything from small associations that meet several times a year and have no assets, to large universities and foundations with millions of Euros in assets. They include assistance to the needy and traditional charities serving the poor, as well as a local church, Mosque, Chamber of Commerce, Sports / Education Club, Workers' Unions, etc.
We work year-round with management and the board of directors on developing sound strategies to help them adapt to a moving landscape of legal changes, regulations and funding models. We advise on a wide range of issues, including:
Income Recognition
Income tax
Compensation and benefit strategies
Other personalized services
How can we help financial services?
ALTAX experts recognize market changes by working with our growing customers, connecting with customers, managing costs and adhering to regulations utilizing the powerful forces of data, digitalization and downtime.
Experienced professionals provide a practical approach to financial guidance, insightful perspective on rapidly converging issues, and industry-shaping drivers. Not only do clients see our capable team members, but they also discover that our staff / partners really care about making their dreams come true. We strive to keep our clients focused on where they want to go, advise them on how to get there, and constantly remind them of the importance of maintaining a disciplined approach to the realization of their programs.
ALTAX is committed to providing clear knowledge and practical solutions, helping you navigate the complexities of today's business environment. Let us help you take full advantage of the opportunities for growth and profitability, minimize tax liabilities, stay ahead of a wide range of domestic and international regulatory requirements and more.
How can we help technology?
ALTAX services for technology industry practice bring challenges and opportunities. Businesses can use the innovations of the time to optimize their information technology and transform their operations. Our team also helps them make money from differentiated services and engage their channels and communities.
IT transformation is one of the most unknown innovation challenges currently facing enterprises. According to a recent survey, nearly 90% of organizations need to moderately or significantly transform their IT environments to meet the demands of digital business in the coming years.
So where to start? And what will the transformation look like? Our professionals have solid experience in helping technology users / pioneers operate on today's urgent business issues, including growing platform reach, increasing customer and revenue, digital work and cognitive automation, autonomous vehicles, data and blockchain / digital book analytics and services.
The ALTAX experience brings challenges and opportunities. Businesses can use technology to optimize their information technology and transform their operations. They can also make money from differentiated services and engage their channels and communities.
How can we help food and beverage services?
The ALTAX team works with manufacturers, distributors and retailers of food and beverages, providing solutions designed to protect growth and create added value.
The food and beverage services industry include businesses that provide food, canned goods and beverages to customers. This industry includes restaurants and mobile food services, catering, beverage service providers and other food and beverage services. Businesses in this industry are mainly restaurants, cafes, fast food outlets, catering services, bars and pubs, food service contractors and mobile food services. Food and beverages play a vital role in the local and national economy.
From local organic produce to national retail chains, these businesses interact with producers, other distributors, and retailers alike. Our team, whether it is about restructuring and reorganization, process improvement, supply chain management or taxes and audits aims to be close to solving problems and advocacy needs. Based on financial and operating data from sales units, we analyze income and expense statements to profile operations data.
We make our service fully understand all aspects of the food and beverage industry, so that we can provide high quality services and contribute to the growth and success of our customers.
How can we help with health care and life?
ALTAX experience consists of experienced and dedicated Strategic Communications consultants who can provide critical business advice to protect and enhance value and reputation.
Maneuvering complexities in health and vital services is not an easy task. Successful competition in this space requires a partner with a broad, collaborative approach and a global perspective. This requires a well-informed strategy by asking the right questions and rooted in identifying creative solutions to your unique challenges. Today, healthcare and pharmaceutical businesses face an ever-increasing number of commercial and regulatory challenges. If the challenge is to communicate a unique value proposition, manage pressures related to sector productivity and patent valuation, or succeed in the face of global price pressures, then we can handle with you the full market value load.
Our team of professionals has the experience to develop a strategic approach to engaging a wide range of stakeholders, including internal audiences, investors, partners, patients, suppliers, policymakers, and those at management levels. We work closely with customers to update them with the current state of the market.
How can we help industrial production?
ALTAX experts and partners understand the impact of unprecedented levels of export-related uncertainty on manufacturing companies. Our dedicated team provides tax, security and advisory services and provides our clients with access to industry standards, peer networking and more advanced thought leadership.
Unprecedented levels of uncertainty about the freedom of international trade for manufacturing companies have emerged in both Albania and the region over the next decade.
Large businesses may be able to negotiate their way through the minefield of future trade agreements, but small and medium-sized manufacturing enterprises will need to be vigilant and flexible if they are to maintain broad and open access to main export markets.
ALTAX experts and partners can help industrial manufacturing companies address key issues facing their business, such as:
Tax Planning and Consulting
Cost reduction
Financial Reporting
External and shared services.
We are with you to share our experience
How Can We Help Other Activities?
The major source of revenue of a group or company, is the indicator of its relevant industry.
In addition to providing customized services to companies within our primary industry practices, the professionals at ALTAX also have extensive experience servicing clients in a variety of other industries. With resources throughout the country, our network provides a full suite of services to clients in the following additional industries:
High Net-Worth Individuals
Import/Export
Agriculture
Fishery
Environment
Tourism
Construction
Real estate
Telecommunication
Insurance
Investment funds
Leasing Companies
Legal
Personnel Consulting