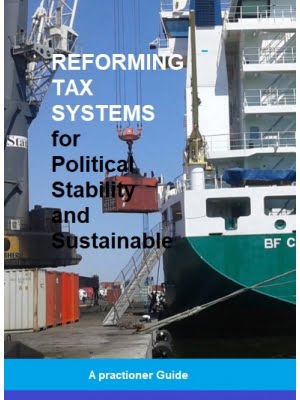 Reforming tax systems for political stability and sustainable economic growth
Business taxation is central to state-building. A stable and equitable tax system is a core signal of a governments' long-term commitment to uphold the Rule of Law'. The state's 'fiscal social contract' with its private sector is a critical intermediary step on the political development path towards full citizen-taxpayer liberal democracy.
Description
Formalizing the often largely informal private sector in developing countries and creating the 'quasi-voluntary compliance' of MSEs (micro- and small-sized  enterprises) is essential for the state-building objectives of broadening the tax base,
increasing the reach of the state, and providing the incentive for institutionalized  engagement with the political process.
This Guide provides an introduction for practitioners on constructing tax systems with
the long-term objective of building effective states.