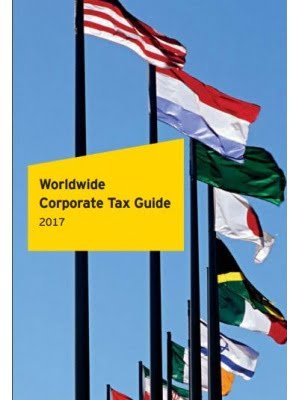 Worldwide corporate tax guide 2017
The content is straightforward. Chapter by chapter, from Afghanistan to Zimbabwe, we summarize corporate tax systems in 166 jurisdictions. The content is current on 1 January 2017, with exceptions noted. Each chapter begins with contact information for the key people in that country's EY offices.
Description
Governments worldwide continue to reform their tax codes at a historically rapid rate. Taxpayers need a current guide, such as the Worldwide Corporate Tax Guide, in such a shifting tax landscape, especially if they are contemplating new markets.
With some variation, the topics covered are taxes on corporate income and gains, determination of trading income, other significant taxes, miscellaneous matters (including foreign-exchange controls, debt-to-equity rules, transfer pricing, controlled foreign companies and anti-avoidance legislation) and treaty withholding tax rates.
At the back of the guide, you will find a list of the names and codes for all national currencies and a list of contacts for other jurisdictions.