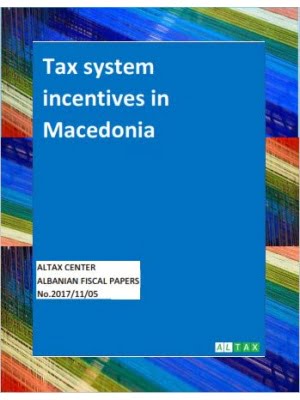 Tax system incentives in Macedonia
In Macedonia, foreign investors are entitled to register and operate all types of Macedonian companies, i.e. limited liability company, joint stock company, general partnership, limited partnership, and limited partnership by shares. Besides, foreign companies are entitled to open branches and representative offices in Macedonia.
Description
In order to facilitate the registration of foreign companies, Macedonia introduced a one-stop-shop system which enables the investors to register their companies within a day. The investors who would like to use the one-stop-shop system need to visit a single office. Thus, the new system reduces administrative barriers related to the incorporation of a company.
The corporate income tax in Macedonia is charged on two components, namely, any forms of distribution from the profit (including dividend distribution) as well as certain non-deductible expenses and understated revenues.
Read all text to learn more what about tax system of Macedonia.